Coming events
Hallelujah! Hallelujah!
Christmas Sing-Along at St Peter's Church
7 & 8 December 2019
Thanks to all who came! We raised $250 for the Waiheke Resources Trust.


2020 schedule coming soon.

Singers, see practice music here.
---
Come join us!
We are always interested in new singers!
See here or just show up at a rehearsal.
---
Members
Rehearsals
are held on Tuesdays at 7:00PM
at Whittaker's Musical Museum.
In recess until 4 February 2020.
See the rehearsals page for details.
Annual General Meeting was held on Tuesday, 19 March 2019, 6:30PM, at Whittaker's Musical Museum.
Read the minutes.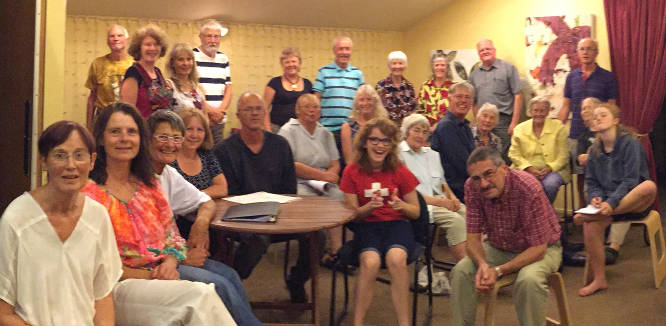 Downloadable practice music
Club Constitution and
Code of Practice
Choral Society history
Thanks to all who came!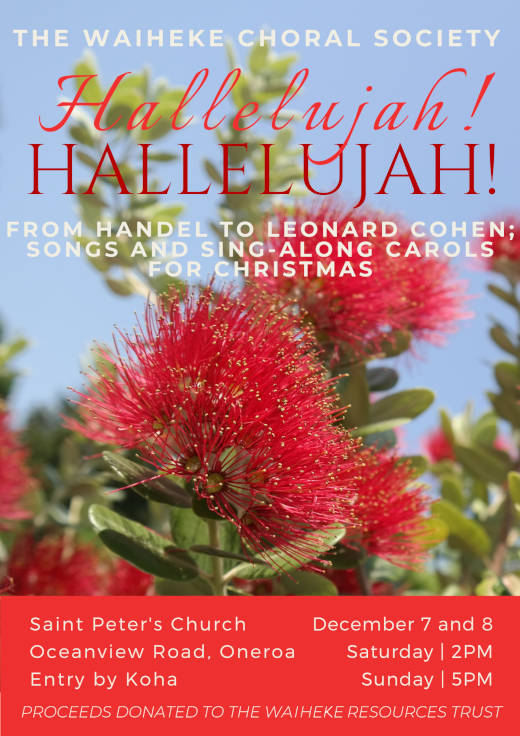 Conductor: Richard Melville
Carolyn Smart, piano
Peter Forster, guitar
Refreshments will be served.
Come support the Waiheke Resources Trust
with your donation!